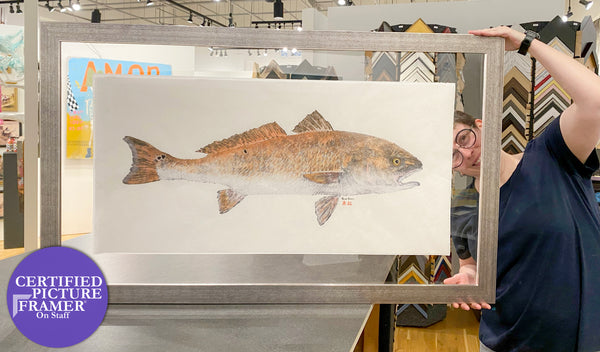 What is a Certified Picture Framer?
A Certified Picture Framer is a professional who has undergone training and completed a certification program in custom picture framing. Various organizations offer certification programs, such as the Professional Picture Framers Association (PPFA) in the United States.
Becoming a Certified Picture Framer involves theoretical knowledge and practical skills related to framing techniques, materials, design principles, preservation practices, and industry standards. These programs aim to ensure that framers thoroughly understand the art and science of framing and can provide high-quality framing services to their clients.
To become certified, framers typically need to meet specific requirements, which include completing a prescribed curriculum, passing written exams, demonstrating proficiency in framing techniques, and adhering to ethical standards. Certification programs may have different levels or designations, allowing framers to advance their skills and knowledge over time.
The Certified Picture Framer designation signifies higher expertise and professionalism in the field. They possess the necessary knowledge and skills to handle various artworks, textiles, and objects, ensuring proper preservation, presentation, and framing techniques. They are well-versed in framing materials, preservation practices, and design considerations to create frames that complement and protect the artwork while meeting the client's specific requirements.
You can have confidence when you choose a Certified Picture Framer who will handle your cherished items with care and expertise and frame them to industry standards. It is advisable to inquire about the certification and experience of the framer when seeking custom framing services.